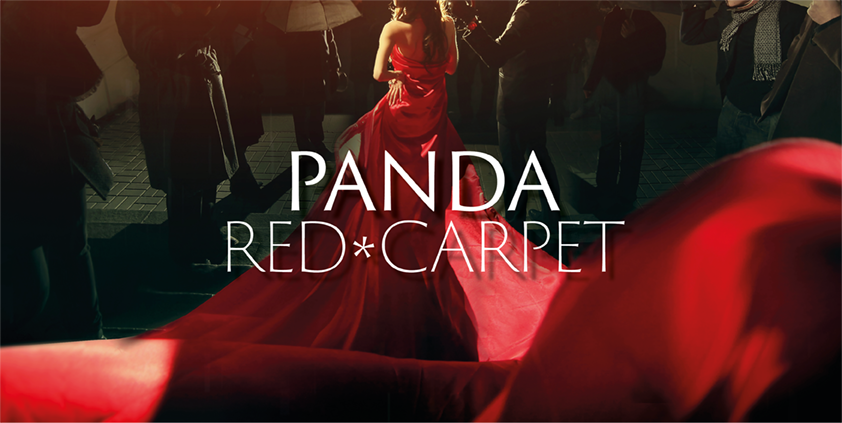 Panda Red Carpet Reward Programme
The Red carpet is rolled out upon your arrival. The Panda Red Carpet reward programme offers corporate guests and their overseas visitors a wealth of tempting privileges and benefits. Best of all, you will earn points redeemable for a host of superb incentives.
Membership Privileges
Enjoy a 48-hour advance booking guarantee
Earn bonus points to exchange for fantastic gifts
Save 20% at all Panda Hotel restaurants
In-room Free Wi-Fi Internet access service
Earning Reward Points
Every time you make a room reservation, you'll earn one point for every HK$100 spent on the booked room rate (excluding service charge, government tax, room service and package elements)
To earn extra mileage benefits, the same privilege is also applied to your spending at any of the Hotel's dining outlets (excluding service charge).
Please quote your membership number when making a reservation and present your membership card when settling your bill to earn reward points. Offers are valid until 31st December each year.
How to Redeem My Fantastic Gift
Fill in the Panda Red Carpet Redemption Form and return to us via fax: +852 2409 1100 or email: sales@pandahotel.com.hk
Panda Red Carpet Fantastic Gifts
View our list of Fantastic Gifts

How to Sign Up
Hotline:+852 2409 3290
Email:sales@pandahotel.com.hk
*For existing Corporate Clients, simply contact your dedicated Sales Representative directly for assistance.


Only companies registered or licensed in Hong Kong are eligible for application


Authorized signature and company chop are required for joining Panda Red Carpet membership


Members will earn 1 point for every HK$100 spent on accommodation (excluding service charge) for materialized reservation (excluding guaranteed no-show) based on the Hotel's record


Members will earn 1 point for every HK$100 spent at any of the Hotel restaurants (excluding conference, catering functions and service charge)


To accumulate reward points, members must quote their company name and membership number when making room reservations and present valid membership card upon settling bill in the Hotel restaurants, failure to do so may result in the omission of reward points


All reward points are non-transferable and non-redeemable for cash. Accumulated points are to be audited and verified by the Hotel prior credit to the account. Compensation of omitted points will be at the discretion of the Hotel


All reward points are accumulated from 1 January to 31 December of each year, and the points are allowed to redeem on or before 31 March of the next year. Otherwise, all points will be forfeited


Company must fill in the Panda Red Carpet Gift Redemption Form with company chop


If selected gift is not available, Panda Hotel reserves the right to offer a replacement at similar value


The Food & Beverage discount and cash vouchers of the Hotel restaurants cannot be used in conjunction with any other discount or promotional offers


Membership offer and voucher cannot be used during certain blackout period, festive days, eve of festive days, public holidays and eve of public holidays as determined by the Hotel


The use of Room Upgrade or Complimentary Accommodation Voucher is subject to room availability and Hotel confirmation. Prior reservation must be made and notify our associate that the Upgrade or Accommodation Voucher will be used. All vouchers will not be re-issued if expired, lost or damaged


Membership will be revoked automatically if member's account is dormant for 2 consecutive years. Membership benefit will also be forfeited


Panda Hotel has the right to terminate this program or change, add or delete any of the terms & conditions, benefits, rewards or gift lists pertaining to the program, in whole or in part, at any time, at its sole discretion, with or without prior notice


In case of any disputes, the decision of Panda Hotel shall be final



Back to Members' Corner​